I am so excited to be announcing my new series today, Declutterathon: 26 weeks to an Organized Life.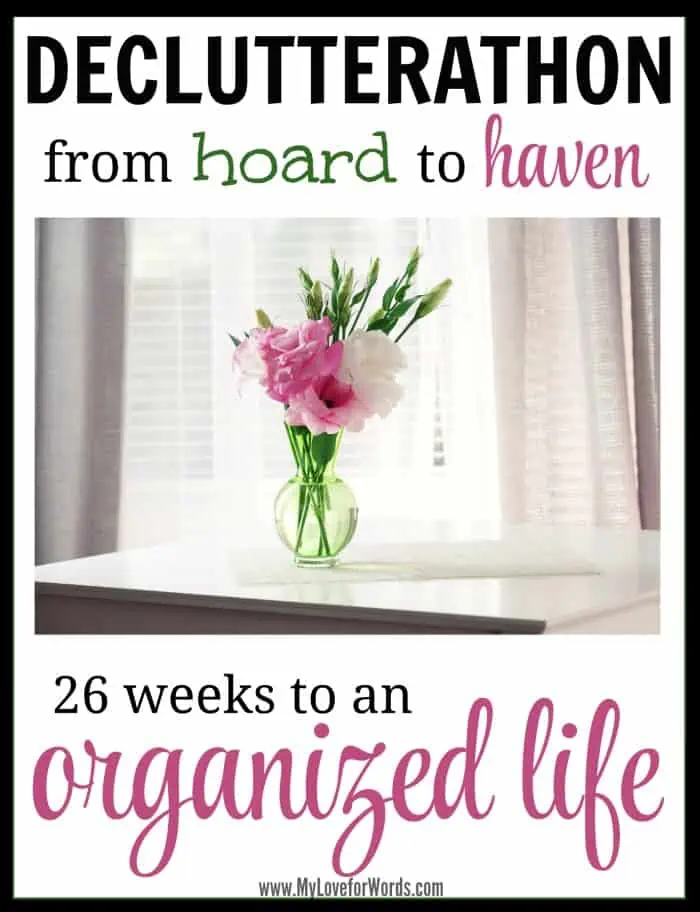 Some people are naturally organized; it's in their blood. They'll apologize profusely for their messy houses when there isn't a single item out of place and every room is impeccably decorated. Unfortunatley, that's not me.
I'm a slob.
It's true. I can admit it. I can think of a gazillion (that's an exact count!) number of things I'd rather do before decluttering, cleaning, and organizing. I have an organized mind, but that doesn't always translate to my surroundings.
Now, I know what you may be thinking, "Who really likes to do house work?" Well from what I've seen in blogland, a lot of people! I'm sure there are other things those perfectly organized women would like to do sometimes besides folding laundry and dusting a ceiling fan, but they're still disciplined enough to actually get the drudgery done. Unforunately, I haven't had that same self discipline.
I came up with the phrase "declutterathon" in the spring of 2014 when I thought about all the work I needed to do around my house and decided to write this post. I was optimistic at the time thinking I could do it all in 40 days. I've finally accepted the fact that this house and I are going to take a little while to get our acts together.
This decluttering challenge isn't about a quick fix or an overnight solution. I wish it was that easy. I'm not an expert in organizing. That may send some of you running for the hills, but if you're looking for an expert you'll find no shortage of them in blogland. Pinterest is crawling with them. I love looking at those sites because they're very inspirational, but at this point, it's akin to looking at a Victoria's Secret catalog. No matter how much I stare or follow their tips, I'm not going to grow eight inches or lose XX pounds overnight.
This declutterathon is about a serious home and habit overhaul, and we're going to do it together.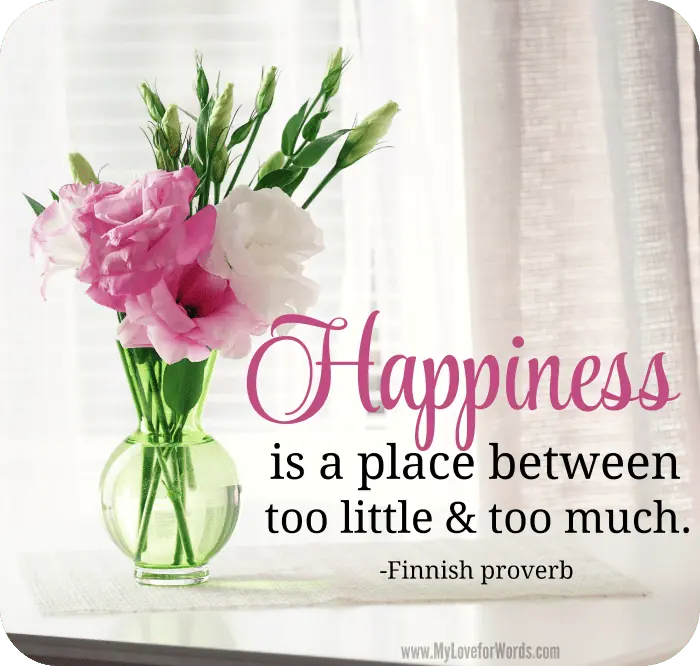 I'm not going to lie… I'm scared to do this. I'm scared to put this messiness out there for all to see (and judge). I'm scared of the accountability. Following through on things is not my strong suit (remember the Whole30?), but I'm hoping this will help me once and for all develop new habits. I'm also sharing this because I want to help others who are feeling like I do: sick of the chaos, sick of mess, sick of having a surprise guest ring your doorbell only to think, "What excuse can I make up to keep them out of my house?" It's not uncommon for me to yell, "Stay away from the windows" to my kids because I'd rather just pretend not to be home, and I'm sick of living this way.
The inspirational sites are great, but if you're like me, they can also be very overwhelming. At this point, I need to do some hard, unfun work to get this house in order. Then I can play with washi tape and tension rods, and it won't end up being a total waste of time.
So, if you're ready to conquer the clutter, chaos, and disorder that's taken over your life and create a beautiful home that you and your family can enjoy, please join me. We'll do it together.
I'm really hoping that this can be a community effort where we learn from one another and share tips so I'm also thinking about starting a facebook page just for declutterathon participants. What do you think? Would you want to join? (Update: Join the group HERE!)
The Declutterathon will officially begin Monday, January 5, one week from today. I can't wait to see you then and get started.
I'll also be creating a bunch of free printables to help us as well because nothing's truly accomplished unless it's crossed off a list or organized with a cute label, right? For a sneak peek of some of what we'll be doing, check out these posts:
And for added inspiration and reminders sent directly to your inbox, be sure to sign up for my Declutterathon newsletter here, and visit this page to follow the entire series.
What area are you most looking forward to organizing?