There's something about the blank slate of a New Year that really energizes me, and now that 2015's only days away, and there's no better way to start getting organized than with free printable 2015 monthly calendars!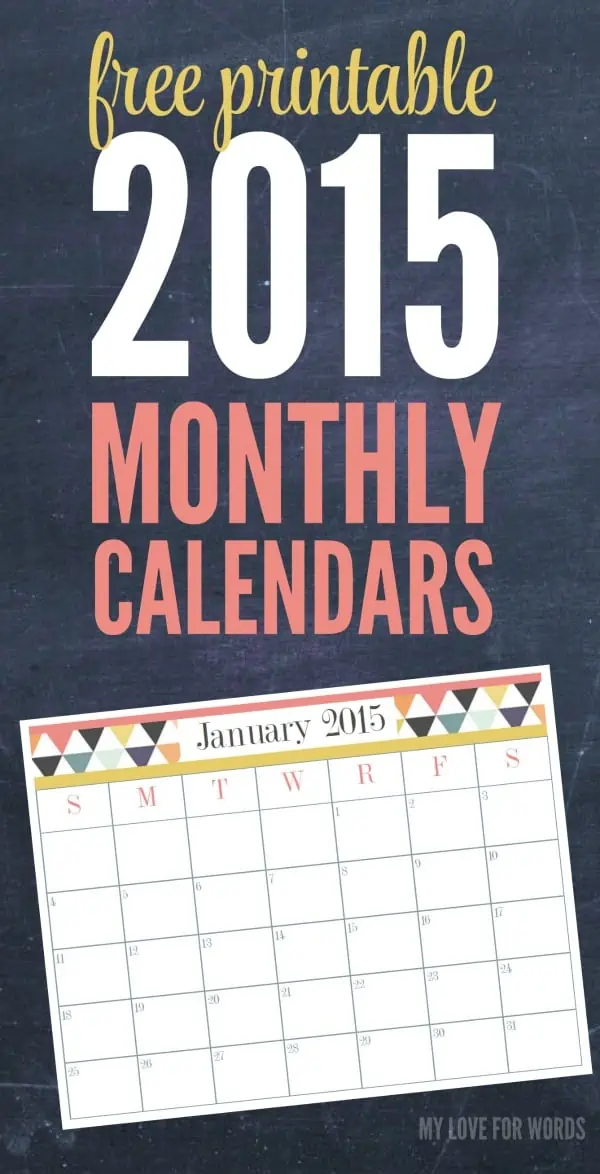 To me, a blank calendar represents a year full of possibility,
and I can't wait to see what 2015 is going to bring.
This pattern has been exclusive to the My Love for Words printables shop… until now!
It's one of my favorites so I wanted to share it with all of you.
All twelve pages of the 2015 monthly calendar are predated so all you have to do is fill in your special events, and you're all set.
The pages are designed to be printed on regular 8.5×11 inch computer paper.
UPDATE! There are now two versions. For the version pictured (with "R" for Thursday), click HERE.
For a version with "TH" for Thursday, click HERE.
This year, I think I'm most looking forward to finally getting organized, and I'd love for you to join me. Click here to join the Declutteraton: 26 Weeks to an Organized Life Challenge.
What are you most looking forward to in 2015?