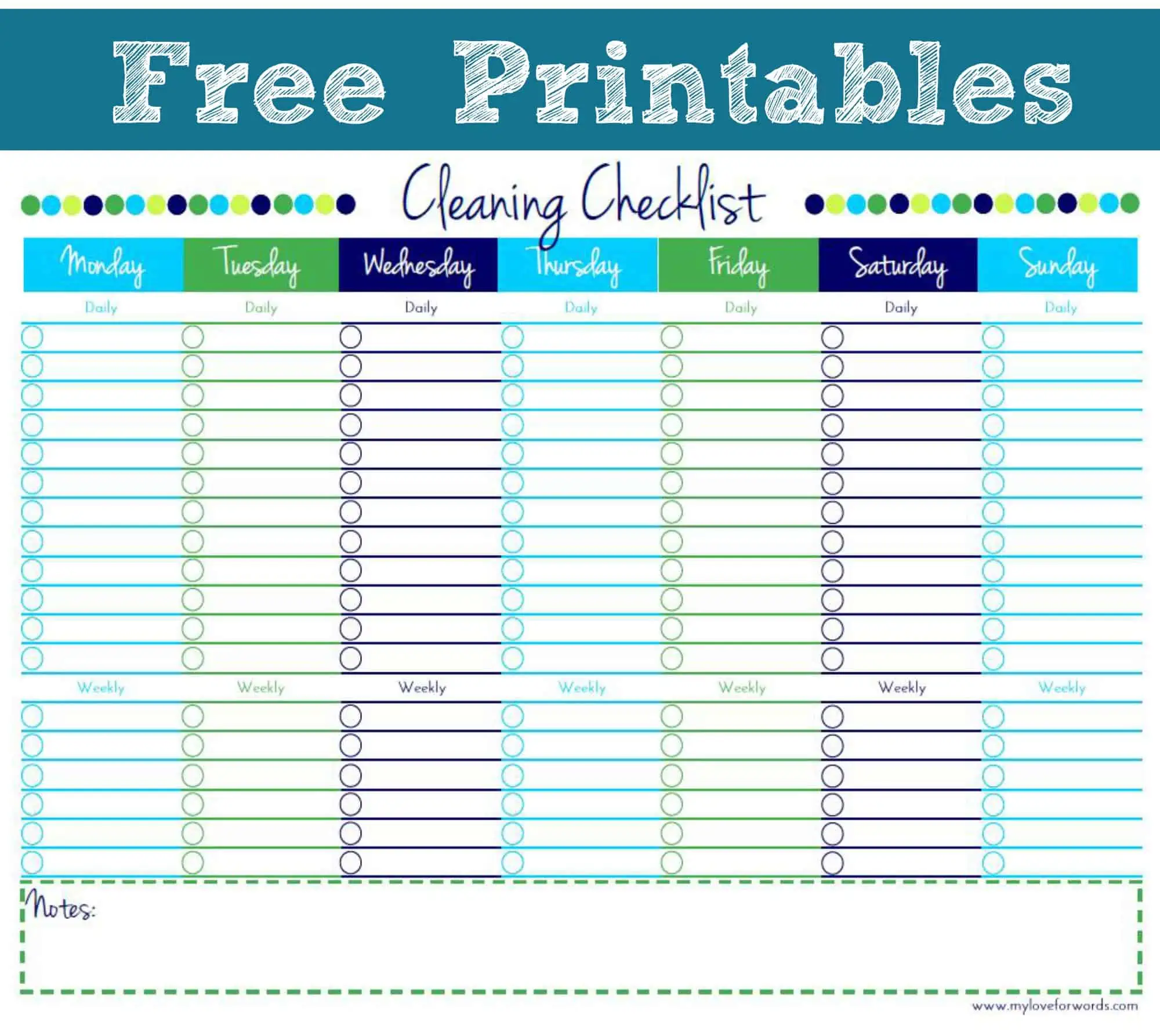 If your family's anything like mine, messes around the house can spin out of control pretty quickly. Keeping up with day to day tasks can sometimes feel so overwhelming that I end up losing track of the last time I dusted or vacuumed. Thanks to a serious case of mommy-brain, I knew I needed some way to track what was being done and when so it was printable time.
I made this printable a few months ago, and it's been working out really well. It helps me stay organized and on track with both daily and weekly tasks, and it gives me the added satisfaction of crossing things off the list once they're completed. I may hate doing the dishes, but I love crossing them off the list!
I have two options available. Click here for the version with the tasks listed and here for the version without.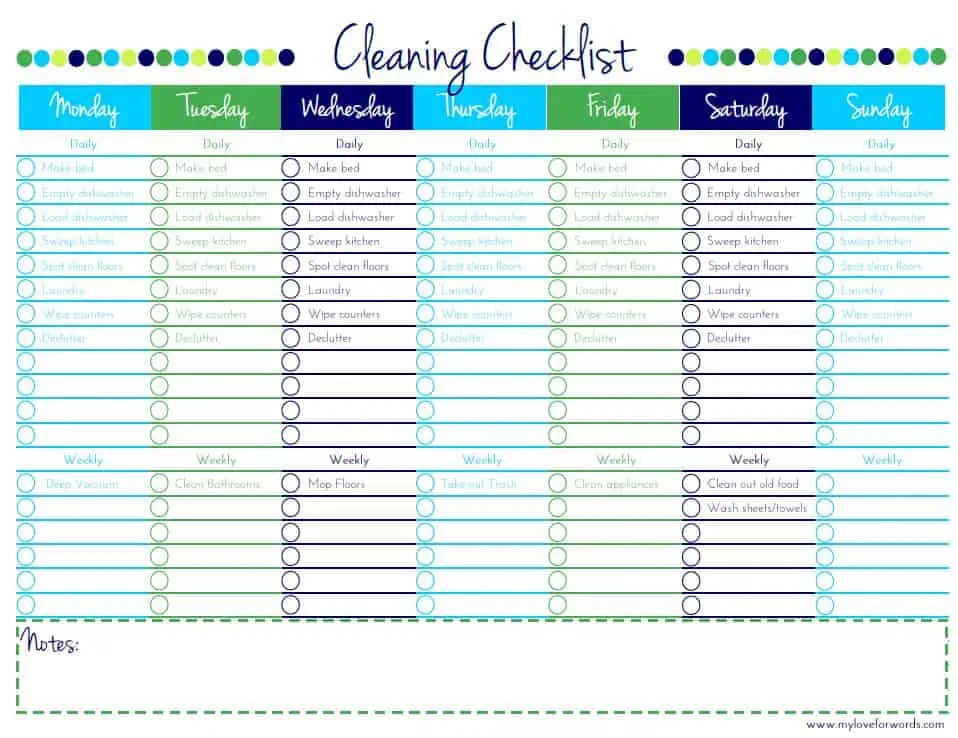 You're welcome to print as many copies as you wish. If you'd prefer the blank version to make up your own cleaning schedule but don't want to rewrite your tasks every week you can either made copies after the tasks are written or pop the paper in a pretty frame under glass and use a dry erase marker to check off your accomplishments. Happy Cleaning!