Today's a super exciting day because I'm sharing a sneak peek of my newest printable ebook, This Organized Life! I'm also sharing these free printable 2016 monthly calendars, which are just a few of many printables in the set!
Earlier this year, you all were so sweet to fill out my annual reader's survey (Thank you!!!), and your desire for more posts about organization and adorable printables was heard loud and clear. Honestly, they're some of my favorite posts to write so I'm more than happy to oblige.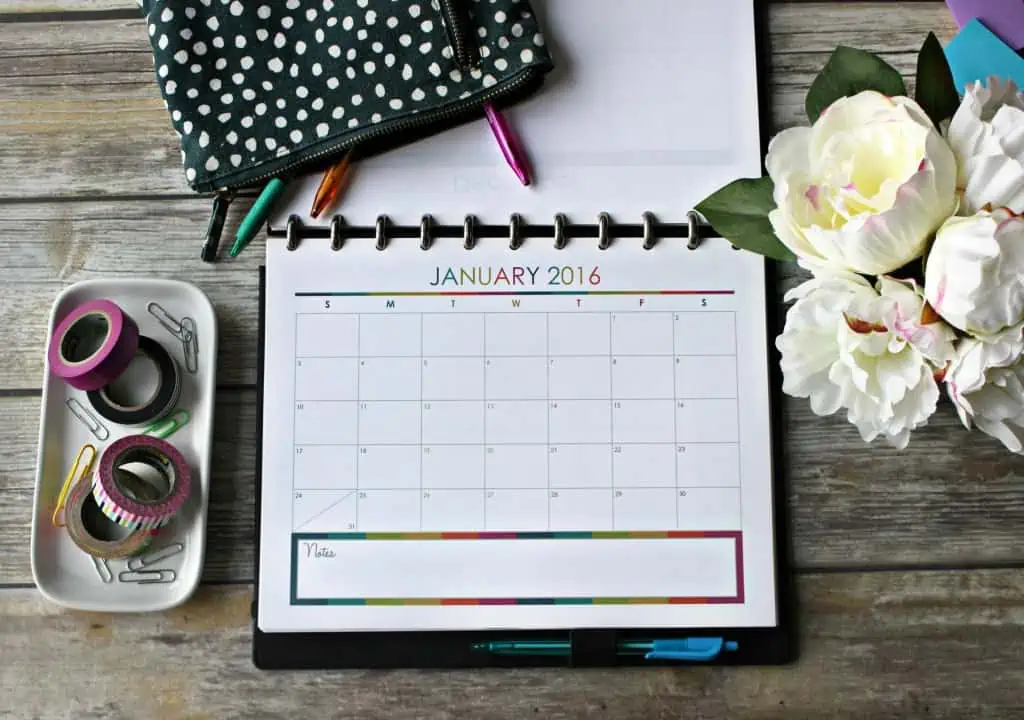 To get your own copies, just enter your e-mail address in the box below.
As for the rest of the set, I know a lot of you are like me. Being organized is something we aspire to, but it doesn't always come easily. Whether we're trying to accomplish new goals, manage our finances, or just figure out what's for dinner, moving smoothly through our days can be difficult if we don't have good organizational systems in place. Life would be so much easier if we had cute printables to help us stay organized, which is exactly why I've created This Organized Life. This is, by far, the most comprehensive printable set I've ever created. It has 164 printables covering finances, meal planning, goals setting, time management, pets, kids, and more. Click here to see everything it has to offer.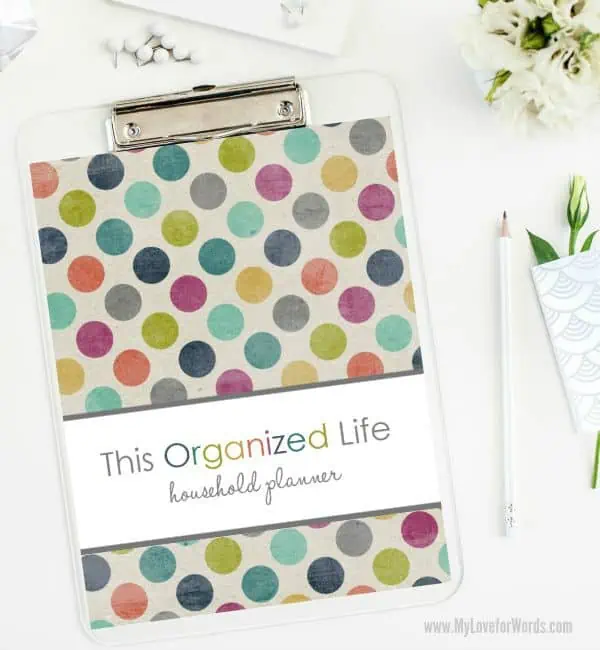 The polka dot cover above is just one of five cover designs, all of which are included. They're for the main planner cover as well as dividing covers for each section, and they coordinate so you can mix and match covers to your heart's content or just use one design if you have a favorite.
Want more freebies?
Check out these posts for more sneak peeks at the collection. Happy Printing!
Which area of your life are you most excited about getting organized and under control?