Have you ever opened your fridge to see a ton of ingredients and absolutely no idea what to make for dinner?
That was my life before meal planning. I would make long grocery lists and have great ideas, but when it came time to cook I couldn't remember what I'd planned to make.
Thankfully, these free printable weekly meal planners solved that problem once and for all.

Last month, you all were sweet enough to give me your feedback on the exact printables you wanted to see in This Organized Life, and meal planning was at the top of the list!
I completely understand. If I don't plan our meals we pretty much have no chance of eating well so creating a great meal planner was really important to me.
This is just one of the five pretty printable cover options including in the meal planning kit!
I wanted to make a planner that allowed everything to be recorded in one place. With these free printable weekly meal planners you can make your grocery list while you figure out your meals for the week.
After your list is made, just cut the meal schedule off and put it somewhere handy like the side of your fridge. The grocery list can go with you to the store and be recycled afterwards.
You guys know I'm a sucker for choices so, as usual, I made two styles: horizontal and vertical.
These meal planners were a game changer for me because it helped me keep track of exactly what we need each week. Now I know what each item is my fridge is for, and we're eating so much better than we used to.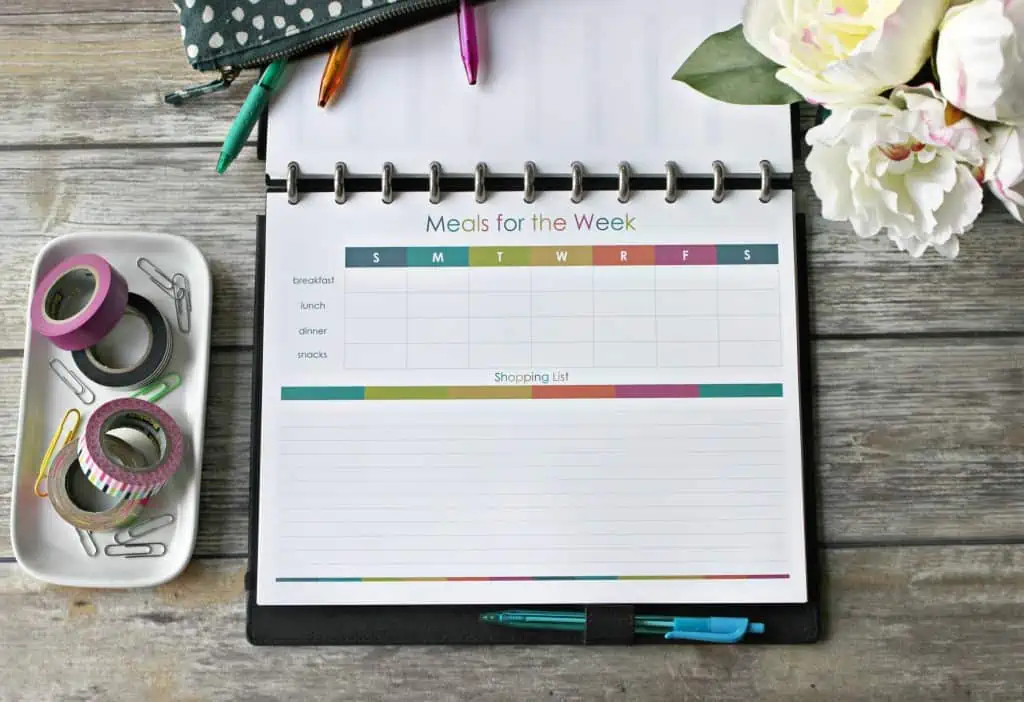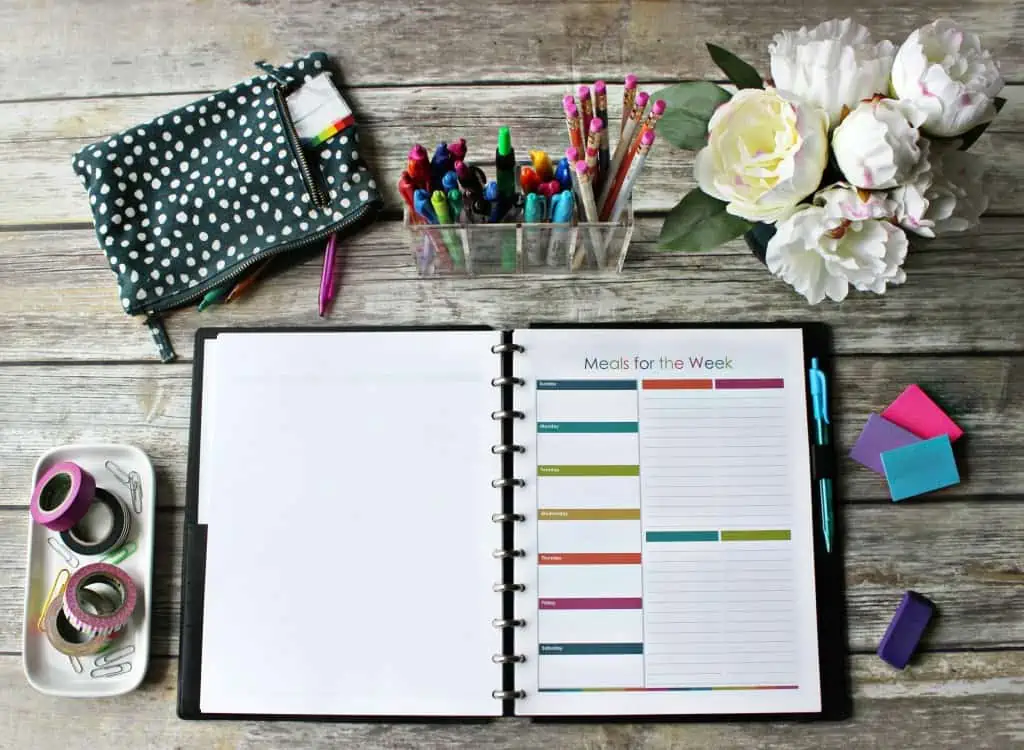 This is just a small sample of what's included in the This Organized Life printable set.
To see more of what's included in this 165+ page life binder, be sure to check out the tour by clicking here. In the set you'll also receive a large shopping list, monthly meal planning worksheet, and a favorite meals list along with other printable organizers, covers, and decorative labels. I can admit it; I went a little printable crazy designing this set. 🙂
Just enter your e-mail below to get access to the free printable library and your brand new meal planning printables!