Cleaning is not my strong suit. I love having a clean environment, but with the chaos of everyday life (and a gazillion other things I'd rather be doing), sometimes tasks slip through the cracks.
Last year, I made this printable to track my New Years resolutions. A sweet reader found it online and loved it, but for one copy she crossed off "goals" and wrote "cleaning."
I thought it was a great idea, and since printables aren't as pretty when they've been scribbled through I offered to make a new version for her, and here it is… the free printable cleaning checklist!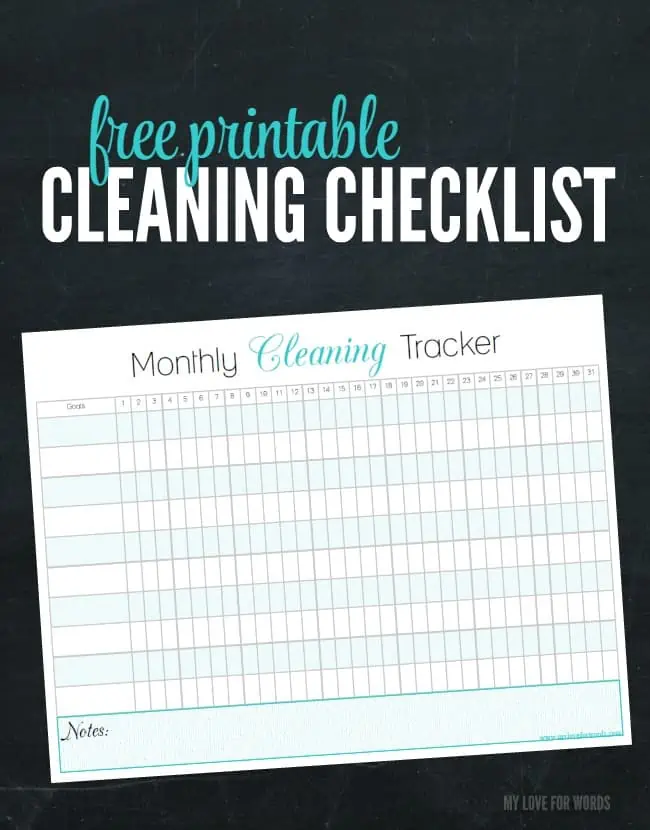 Click HERE to get your own copy.
I can't even express how much I love seeing the printables I create being used by others. It's such a rare treat to see how others are using them in their own lives, but it's extremely rewarding.
(I'm on the verge of having a Sally Field moment, "You like it. You really like it!")
Best of all, it might inspire an entirely new printable or a new way to use one that was already made.
 If you're joining me for the soon-to-start Declutterathon: 26 weeks to an Organized Life, don't stress about this printable.
We'll use this down the line, but this isn't something you have to worry about printing off or implementing at this time. However, if you this or the goal version would help you right now, print away!
What's your favorite way of remembering to do less than pleasant tasks?