When I tried to think of fun scents for a sugar scrub, Cranberry immediately came to mind… probably because I was brainstorming soon after Thanksgiving, but I'll take inspirtation wherever I can get it.
This sugar scrub recipe is easy to make and requires only a few ingredients. This is what you'll need:
1 cup sugar
1/4 cup Coconut Oil
Cranberry Premium Grade Fragrance Oil (I used 4-6 drops. You can use more or less based on personal preference.)
Red food coloring (This is optional. I used 6-8 drops, but you could use more for a deeper color or none at all if you'd like.)
 Melt your coconut oil on the stove top or in the microwave.
Combine all ingredients and stir. You'll want the sugar to be wet but not soupy. If too much coconut oil is used, the mixture will solidify too much once the coconut oil returns to room temperature.
I used this is the shower this morning, and I love it's sweet scent and how soft it leaves my skin.
I also made some printable Cranberry sugar scrub labels. Click HERE to get your copy.
For more sugar scrub recipes, be sure to check out these posts (all of which come with free printables. Woohoo!):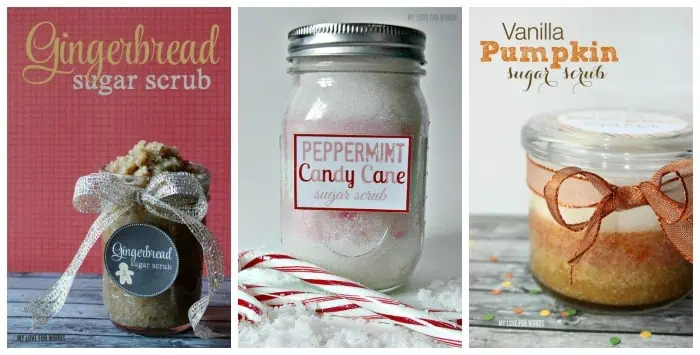 Gingerbread Sugar Scrub
Peppermint Candy Cane Sugar Scrub
Vanilla Pumpkin Sugar Scrub
I'm loving making these sugar scrubs, especially since they're so easy to customize. What's your favorite sugar scrub scent? Any ideas on what I should make next?