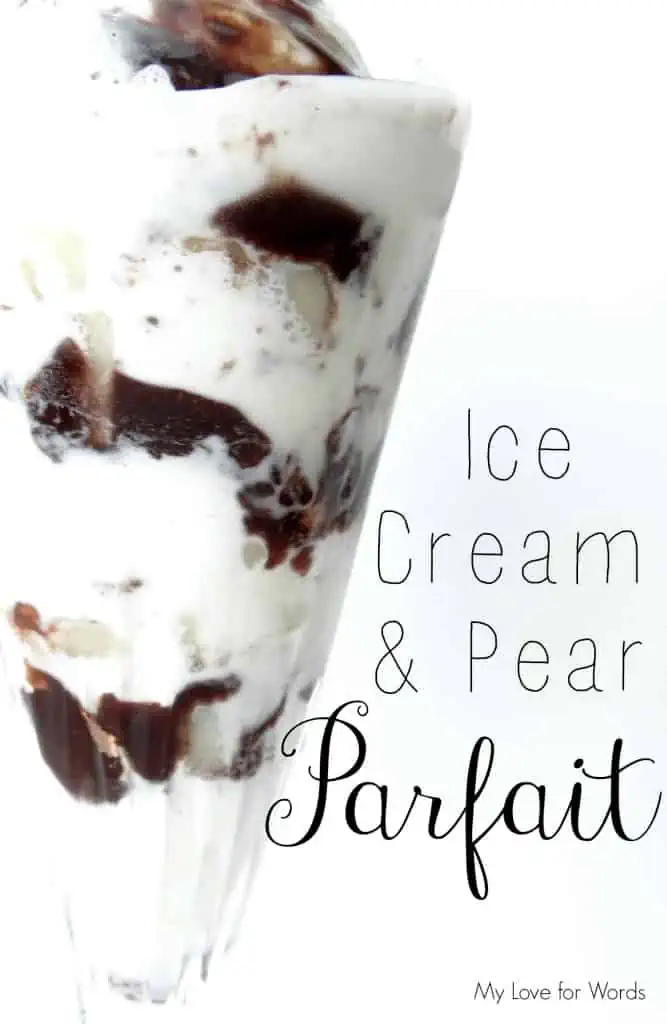 I'm so excited to share one of my favorite family dessert recipes, ice cream and pear parfait. I'm not even sure I can really call it a recipe given that it only has 4 ingredients and is so easy to make, but whatever you want to call it, it's heavenly!
The four ingredients you'll need are:
vanilla ice cream,
chocolate syrup,
cinnamon
pears (fresh or canned. Canned seems to do better if they won' t be eaten immediately.)
The amount of each ingredient is completely up to you and your preferences. If you're anything like me, that kind of freedom may scare you. (I'm a rule follower and like direction; I understand.) Just trust me when I say you cannot screw this up.
You'll also want a pretty glass dish so you and your guests can enjoy looking at all of the pretty layers. I'd prefer something along this size
However, since I'm trying to lose baby (toddler and preschooler) weight I'll stick with something a little more reasonable like a toasting flute. Any pretty, narrow glass container will do.
Now we assemble.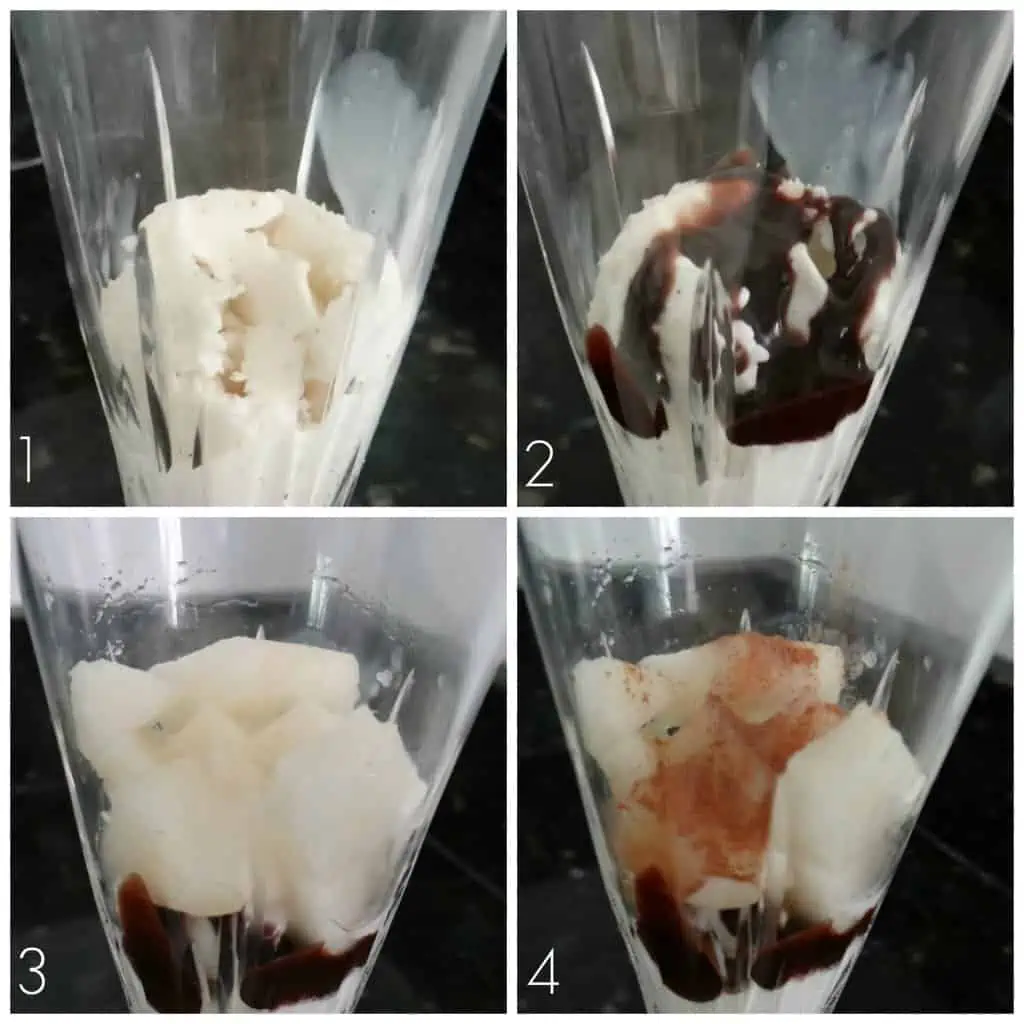 First, you'll put in the ice cream followed by chocolate syrup, pears, and a dash of cinnamon. Repeat these layers until your glass is full!
I like to compress the middle ice cream layer a bit to help keep the ingredient layers defined. I think it helps create a prettier dessert… and I can fit more in the cup that way, who am I kidding!
I also prefer to finish the parfait layers with the ice cream and chocolate syrup so I usually do ten layers total: 2 sets of what's pictures above topped with a final layer of ice cream and chocolate.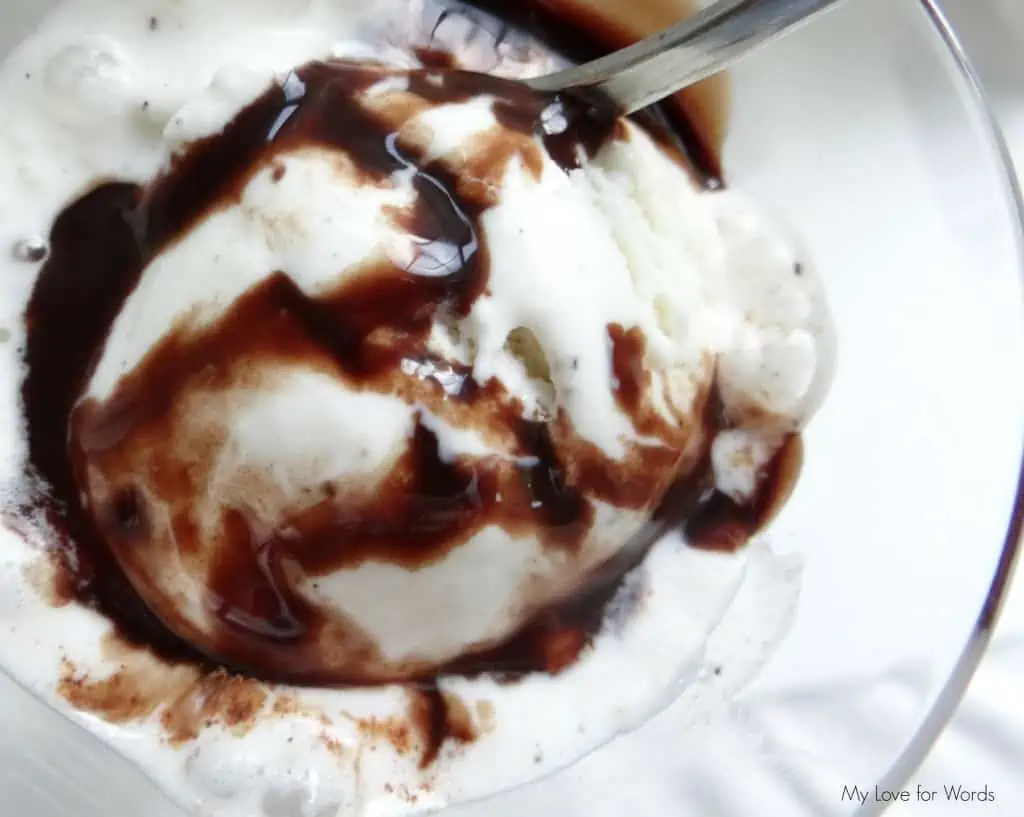 You can enjoy immediately if you wish, but I like to pop it back into the freezer for 20 or so minutes just to help that ice cream firm back up. It can get a little soft during the layering process. This also chills the other ingredients and, in my opinion, makes it a bit tastier. I like to make them right before before eating dinner so they're ready when our meal is finished.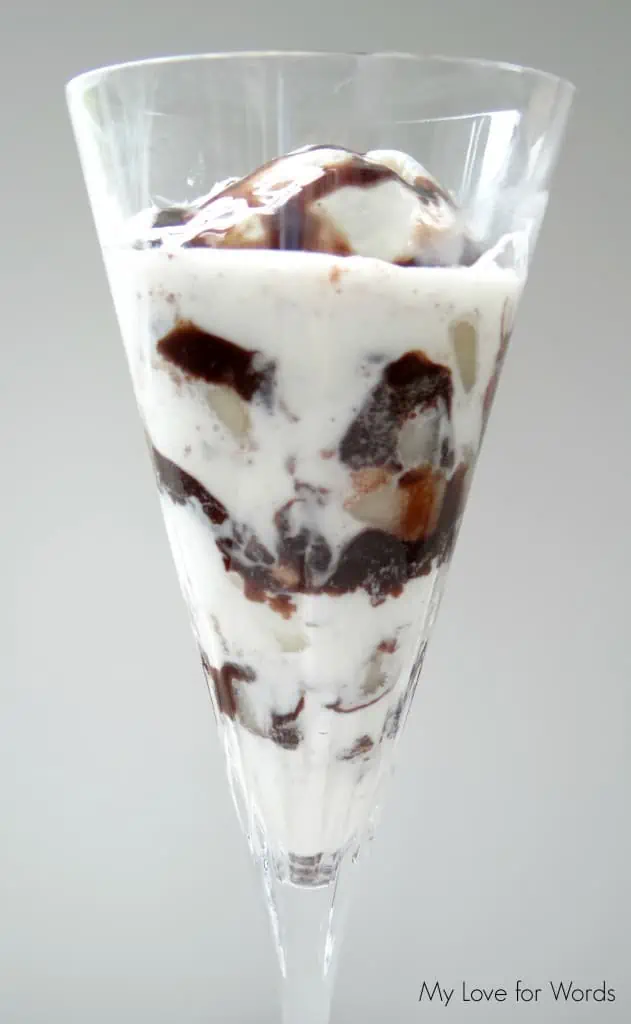 As I said earlier you cannot screw this up. Also, this is just how we make them in our family. Feel free to play with different ingredients, and let me know how it turns out!
(Linking up at these great parties!)