Fall is my favorite season.
The air is crisp, the leaves are changing, and it's the season of all things pumpkin!
Unfortunately, I can sometimes become so overwhelmed with day to day tasks that fun things end up falling off of my to do list, but that won't happen this year.
This fun free printable will help ensure that we don't accidentally miss out on our favorite fall activities, which is great because the kids will kill me if we forget to get pumpkins.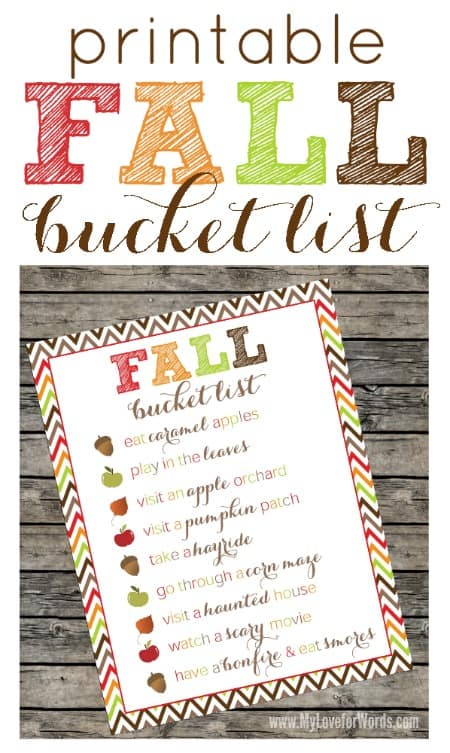 Click here to get your own copy.
Love free printables?
Join my newsletter for instant access to my entire collection of free printables. You'll receive a link and password after confirming your e-mail address.
Happy Printing!