I love to be organized, but sometimes the tool I use to be organized… my to do list… is a complete mess! I usually end up with various projects and events all mixed up together on the same list, which eventually becomes rather unruly, overwhelming, and difficult to use efficiently.
In order to simplify things, I decided to create a "Project To Do List" and have different sheets for different things I'm trying to tackle around the house.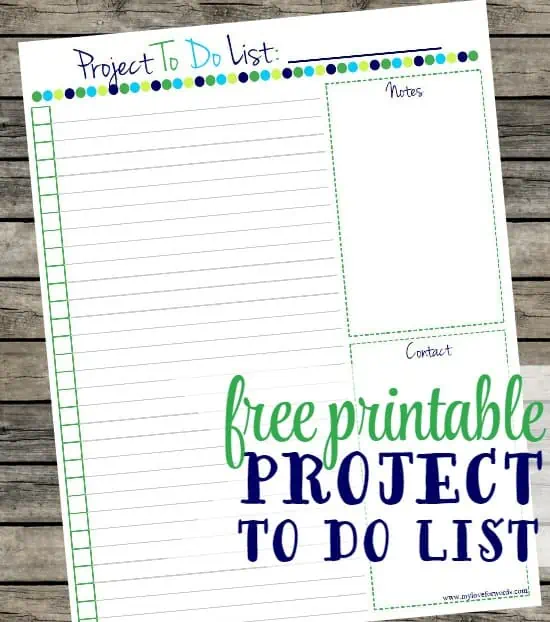 My current list is for our finances… thrilling, I know, but now that these "to dos" are on their own list and not mixed in with 100 other things I have to do over the next few weeks they don't feel nearly as overwhelming as they used to.
But what's the best part of all? I'm sharing my printable with all of you!
After signing up to receive my newsletter, you'll receive a link to all of my free printables.
I hope this helps you tackle even the most daunting of home projects! Happy Printing!