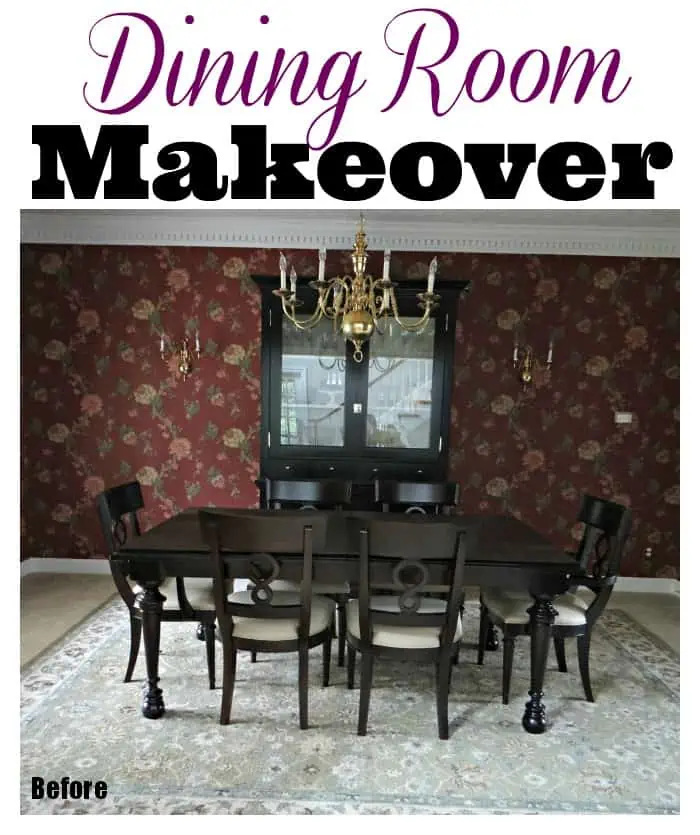 Thanksgiving is my favorite holiday. I love the food, the gratitude, the day spent in the kitchen, and… did I mention the food?! (This is one of my popular side dishes, and I can't even express how excited I was to make it before Thanksgiving for that post!)
Thanksgiving is also my favorite holiday to host. Last year we hosted Thanksgiving in a dining room full of boxes. This year, I want to host in a room that feels like it's actually our home and in our style so this room needs some major tlc over the next couple weeks.
This is what we're working with:
And here's a shot with the lights on so you can really appreciate that wallpaper.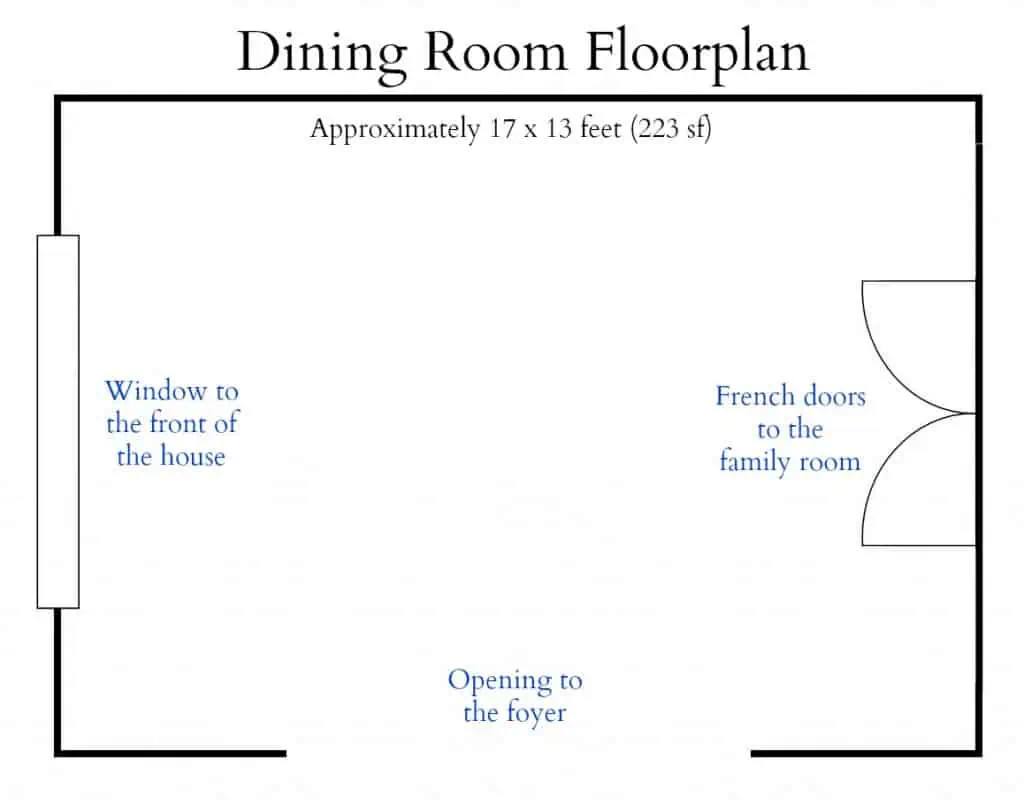 As you can see, our dining room only has one solid wall, but despite the openness it feels really dark in this room. The front of our house has a large porch so I know this room will never be filled with sunlight, but I am hopeful that removing the wallpaper will lighten things up quite a bit.
The changes I'm hoping to make before Thanksgiving:
Remove all wallpaper and wash/repair walls
Paint new, brighter color
Install board and batten (this one might be a bit optimistic)
New window treatments
I'm also hoping to get new lighting fairly soon, and I would LOVE to install hardwood since we already have it in other parts of the house. Light carpeting plus 4 kids (2 of whom are under 2) makes for rather stressful meals, but that's definitely not within our budget right now.
Alright, time to get started! I'll be back soon (I hope!) with our progress. Wish us luck! 🙂
And, because I'm curious, are you hosting Thanksgiving this year? Anything you're rushing to complete before the holidays?