[tps_header]In just a few days, my son will be leaving for two weeks at sleep away camp, and I'm cooking up a surprise for while he's gone.
I'm not 100% sure I'll be able to pull it off (so I guess it's a good thing he doesn't know about it!) because, like all of my wild and crazy ideas, I've thought this one up way too late to give myself adequate time to prepare. I guess it's a good thing I've been a procrastinator all my life; I'm used to working at the last minute and under pressure.
So what's the surprise? Well, I want to give him a bedroom makeover! We've lived in our house for longer than I'd like to admit <cough> four years <cough>, and absolutely nothing has been done in his room. Nothing has been done in any of my kids rooms to be honest, except for hanging a couple curtains. I feel really guilty about that. #totalmommyfail[/tps_header]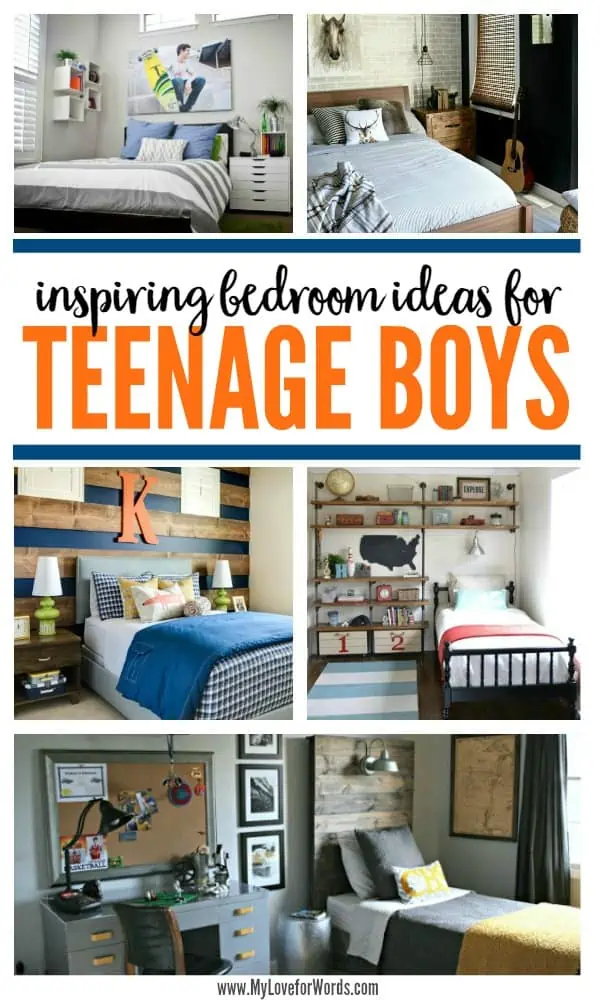 Believe it or not, pulling this all together at the last minute isn't even going to be the biggest challenge I have to tackle. The hardest part is going to be figuring out how to create a great design for a teenage boy!
I turned to the ultimate source of all things inspiring, Pinterest, and the wonderful bloggers who share their brilliant ideas and designs with the world. Here's hoping I can pull something off that's just a tiny bit as impressive as these rooms are. (Not following me on Pinterest yet? Let's fix that! Click here to see even more great ideas and inspiration.)