[tps_title] Direction Signs from Wedding Chicks [/tps_title]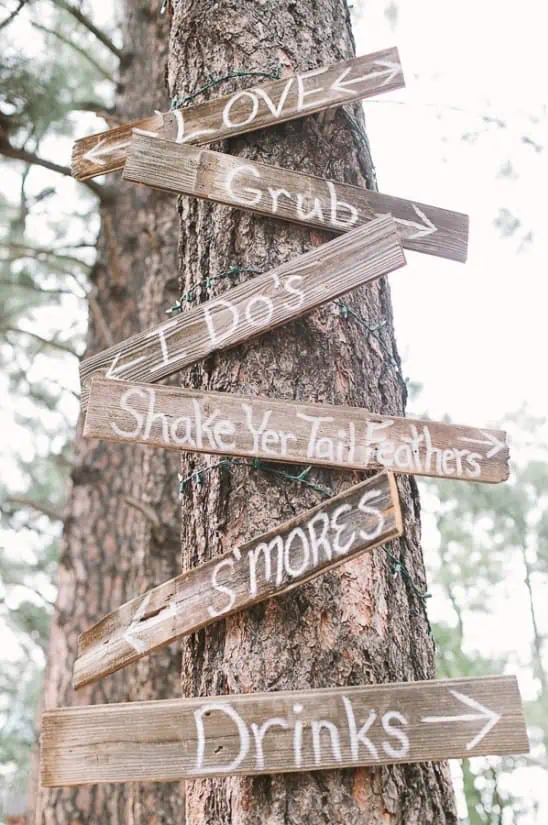 [tps_footer] Yes please to every single one of these ideas! Even if it means two guest books. Seriously, how could I choose between them?
I may have to send my husband a link to this post. Maybe that this help him see the light and realize that we need to have a second wedding… to one another, of course. Worst case scenario, some of these ideas could easily be incorporated into our everyday decor, but I won't tell him that. 😉
Which rustic wedding idea is your favorite?
For more party and entertaining ideas, be sure to check out my special events gallery.[/tps_footer]